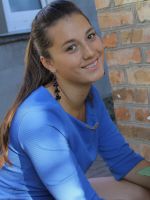 Dear applicant!
If you are used to living boring and dull life, then you are not on the way! I warn you now leave this site and never do not look here! Our team is not for you !!!
Well, for someone not scared the first sentence, there is great news! Fate gave you a wonderful opportunity by sending a look at Faculty of Radiophysics. Yes, it is – the truth! And now you see this!
If your goal – get modern technical education strong>, you have found the right place. Wonderful teaching staff – our main advantage. Absolutely every teacher aims to ensure that students get a real knowledge in the future were not just "people with diplomas", and qualified personnel. Do not be afraid of the complexity of the external radio physics! All this – the stereotypes! The learning process we are so fascinating that you just fall in love with their work and are no longer able to break away. But even if sometimes something and will not turn out, you can always go to any teacher for help. Oh believe me, I know from personal experience, no you will not refuse.
If your goal – display their talents, have fun academic years, to participate in vigorous activity, that you too are on the right path. About student life radiophysicists legends! All the festivals, public events, university competitions we spend together! Student activity is encouraged and approved by the dean and faculty. Come to us, and from the first course will be able to defend the honor of the faculty! We would gladly welcome you in our friendly Radiophysics family!
If you want to succeed in sports, to play for the faculty or just train for yourself, You just got the wrong address! The university for that all conditions. Beautiful sports complex, stadium, summer playgrounds – all this came to us, you will get as a bonus. Our guys regularly win prizes in various competitions and Games. Want to join them right now? Forward! What we need is you!
Do not put off its decision on the back burner! Time waits for no one! Hurry to apply for Department of Radio Physics, BIOMEDETSINSKOY Electronics and Computer Systems and become a decent part of our large and happy family now!
Yushkova Marina