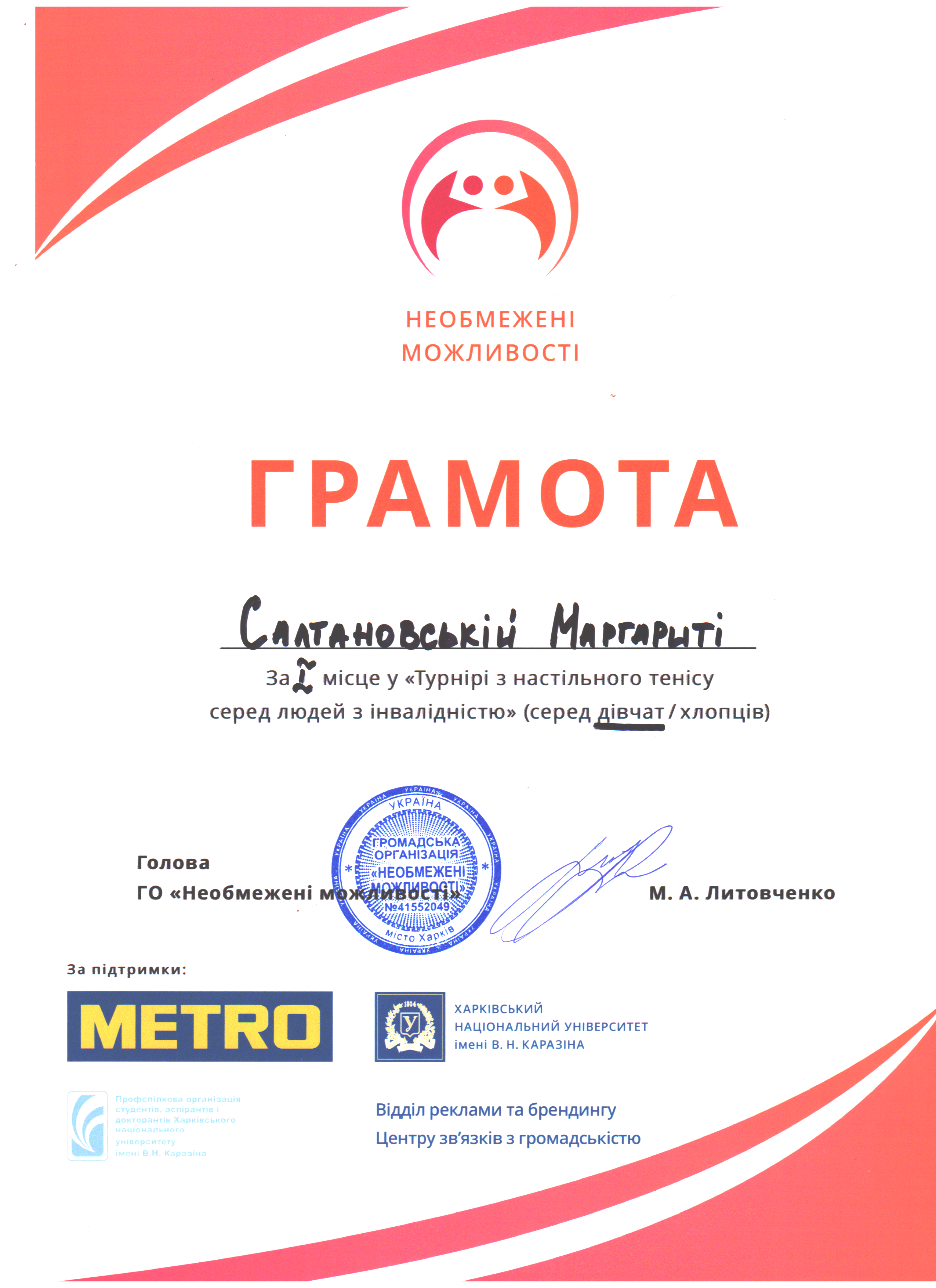 At the Karazin University on the initiative of the public organization "Unlimited opportunities" the final of the table tennis tournament among people with disabilities was held.
Among the winners are two students of Karazin University, in particular a student of the Faculty of Radiophysics, Biomedical Electronics and Computer Systems Margarita Saltanovska.
We congratulate Margarita, and we wish her success in sport and study!