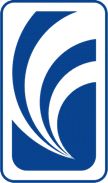 Trade union organization of students and doctoral students – this is a public organization that brings together all those who attend university, and has a membership of 9 thousand. Man. Our organization is a member of the Trade Union of Education and Science of Ukraine, is a member of the Eurasian Association of Universities of trade union organizations (the Organization) and the Association of human rights organizers of Ukrainian students.
In the trade union organizations provide assistance and expert advice on the scholarship provision, accommodation, training, rehabilitation, sports and leisure.
Management of the organization is carried out – the trade union committee, which is composed of representatives from all departments of the university, and in each of the 20 faculties, there is trade union representation – students of the Faculty Union Bureau.
By trade union activities include:
providing preferential travel in the metro;
help and support for low-income students, students from the number of orphans, Chernobyl and disabled students' families;
vouchers for improvement in s.o.t. "Figurovka" recreation in the Carpathians;
encouraging students, graduate and doctoral students for academic excellence and research activities;
organization and conduct of sporting events;
registration of International Student Identity ISIC;
organization of cultural and cultural-educational activities (competitions, concerts, theater performances, days of faculties, etc.);
free legal advice on the protection of the rights and interests of union members;
work to improve living conditions in the dormitories;
insurance and registration of housing subsidies.
Faculty Union Bureau is actively involved in student life faculty, helps in organizing cultural events, day of Radiophysicist and competition Alma-Mater.
Composition of the Faculty Union Bureau
Tkachenko Dmitri
(Head of Union Bureau RBECS)
RB-21
+38 050 043 05 85
Bilyk Margarita
(Deputy Head of Union Bureau RBEKS)
RR-32
+38 050 551 30 40
Movchan Alexander
(Union organizer 5 course)
RЕ-51
+38 050 602 28 19
Mezentseva Olga
(Union organizer 4 course).
RЕ-41
+38 066 841 63 018
Smirnova Ekaterina
(Union organizer 3 course)
RR-36
+38 066 165 52 84
Karatsyuba Valeria
(Union organizer 2 course)
RR-22
+38 063 473 91 52
Beztsenny Dmitry
(Union organizer 1 course)
RB-11
+38 098 120 69 71
Faculty Union Bureau RBEKS page in the social network Vkontakte