On February 23 at our university an fulltime tour of the All-Ukrainian Olympiad in Physics of the Faculty of Radiophysics, Biomedical Electronics and Computer Systems (RBECS) of Kharkiv National University named after V.N. Karazin "Radio Olympiad" for students of grades 10-11 took place. The aim of the Olympiad is to promote radiophysics among schoolchildren.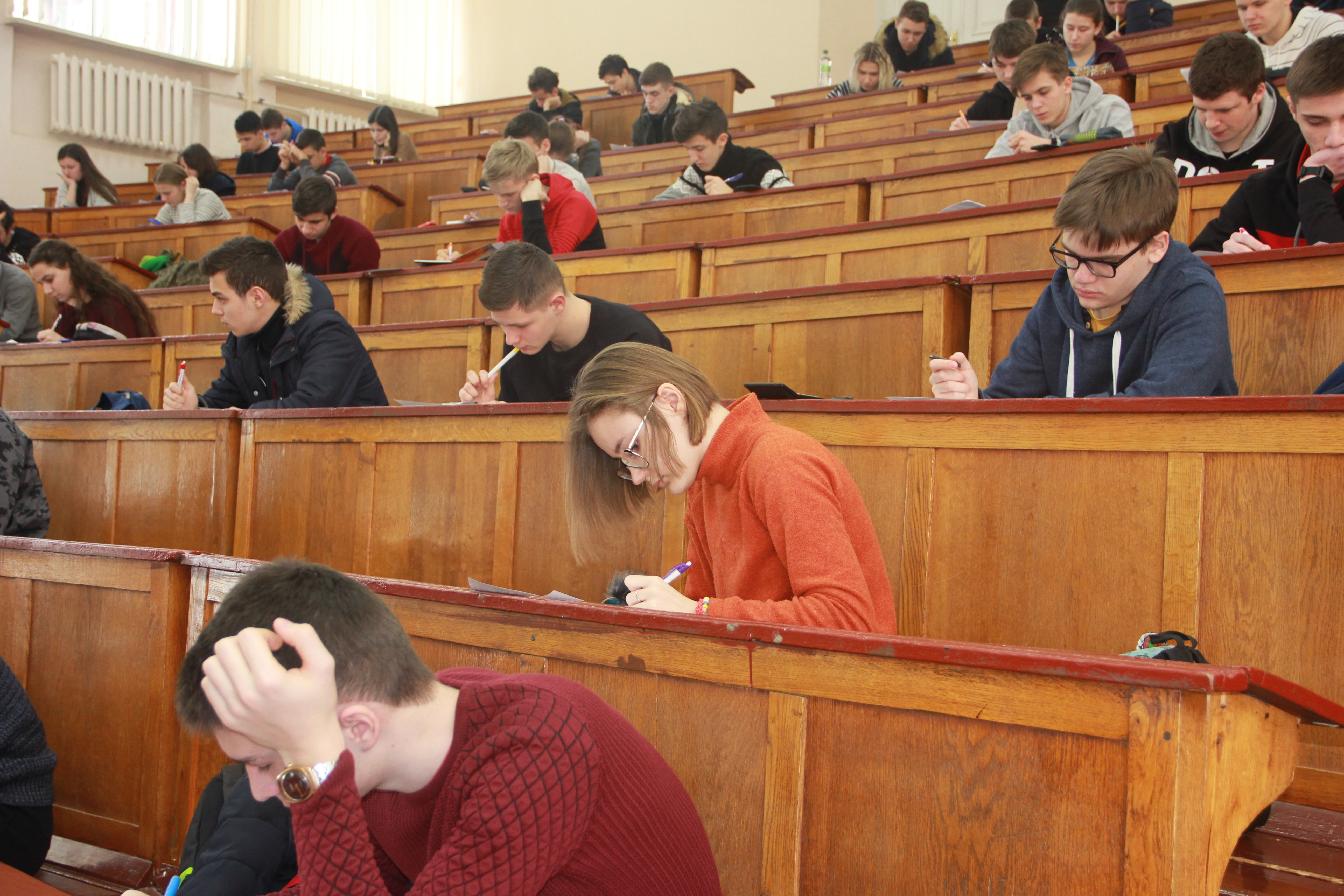 In the event schoolchildren from Vinnytsia, Nikolaev, Zaporozhye, Sumy, Donetsk, Luhansk oblasts, as well as from Kharkiv and Kharkiv region took part.
At the opening of the Olympiad, the dean of the RBEKS faculty Schulga S.N. congratulated students and their teachers and parents. He noted that the faculty held this event for the second time and this year more than 300 schoolchildren from all over Ukraine took part in the Radioolympiad.
After this, the students were invited to solve interesting tasks in radio-physics subjects.
Then there was a lunch for the participants of the Olympiad.
After that, RBEC faculty was introduced to the schoolchildren. The students listened to a lecture on the modern structure and activity of the faculty (speaker Dumin A.N.), as well as a report on the features of admission to the faculty (speaker Berest V.P).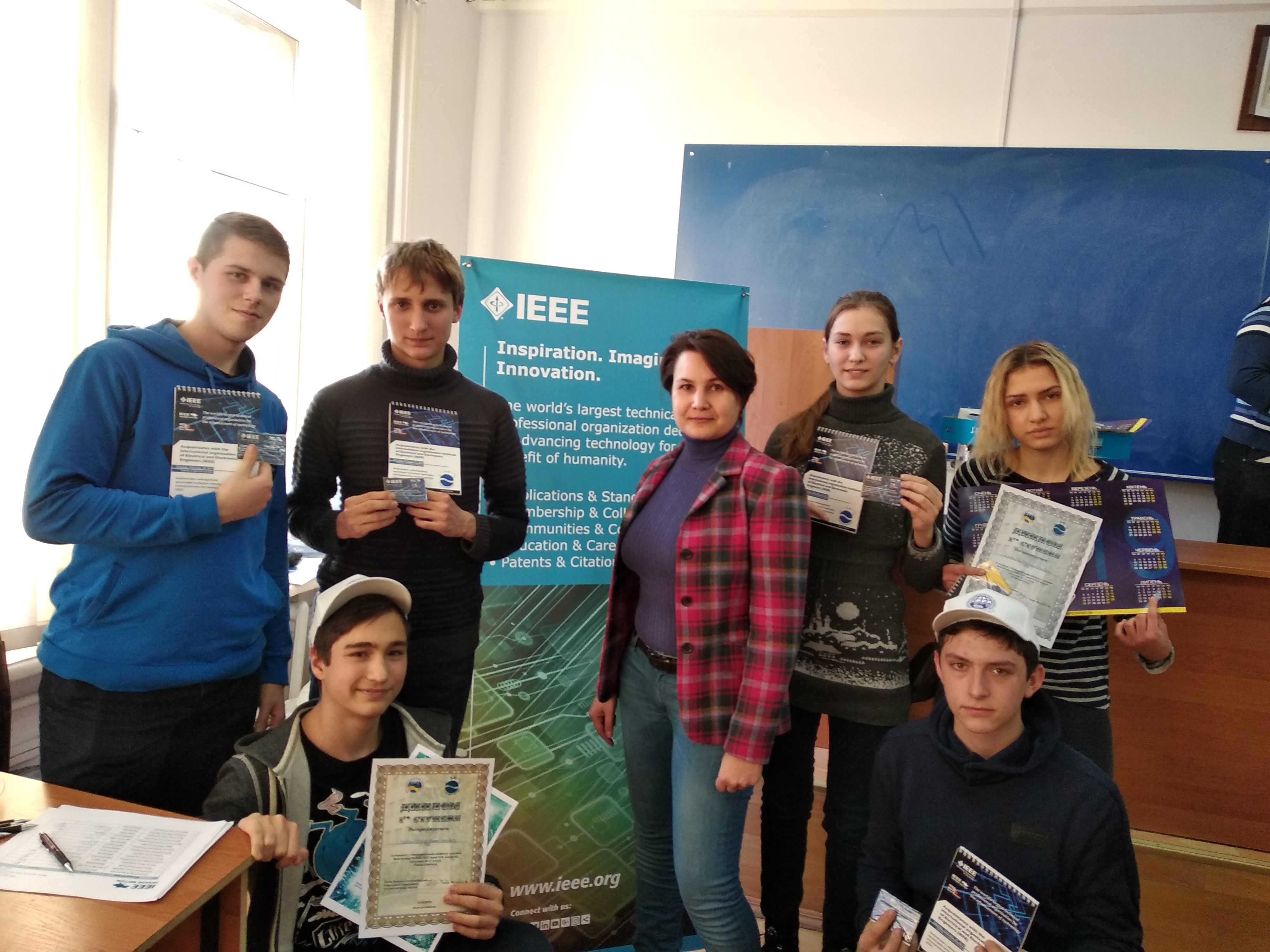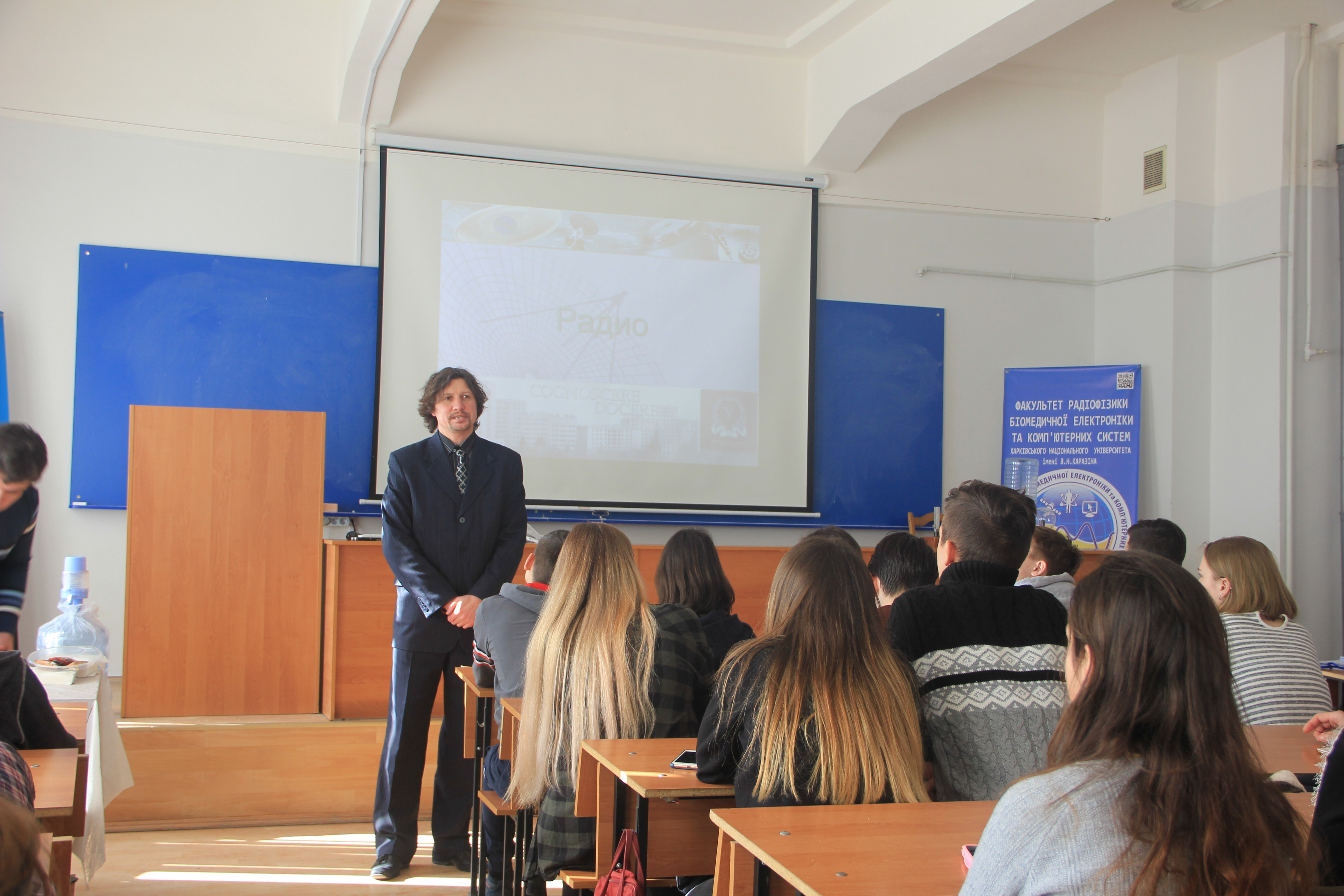 The presentation of the international organization IEEE for the participants and all interested persons was presented by the chair of the joint chapters SP/AP/C/EMC/COM of the Ukrainian section of the IEEE (Kharkov) Antyufeeva M.S. After that, some interesting physical experiments from students and members of the RBEC faculty were offered to the attention of the participants of the Olympiad.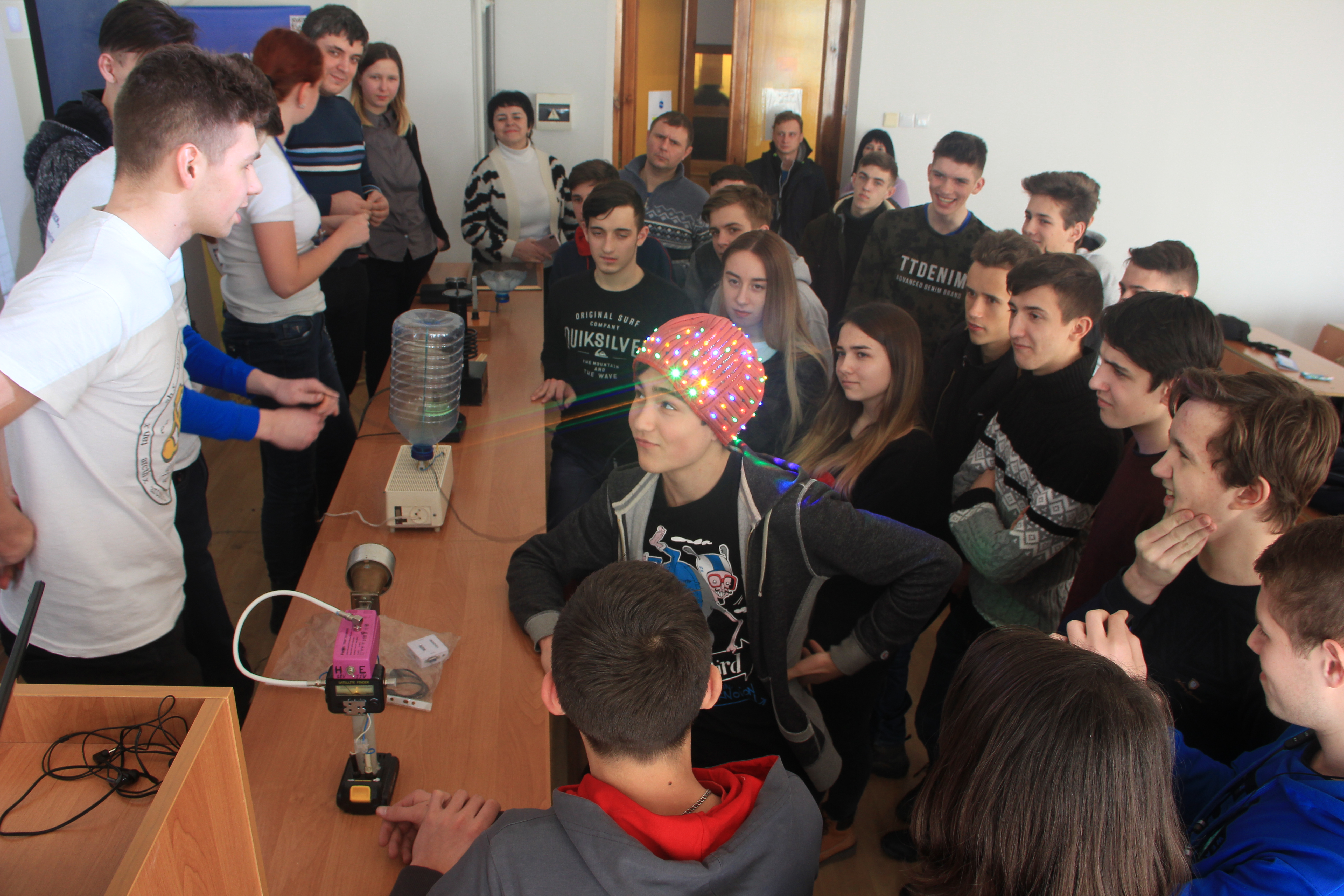 Then the award ceremony took place. Separate prizes from the organizers received the winners of the correspondence round of the Radioimpiad.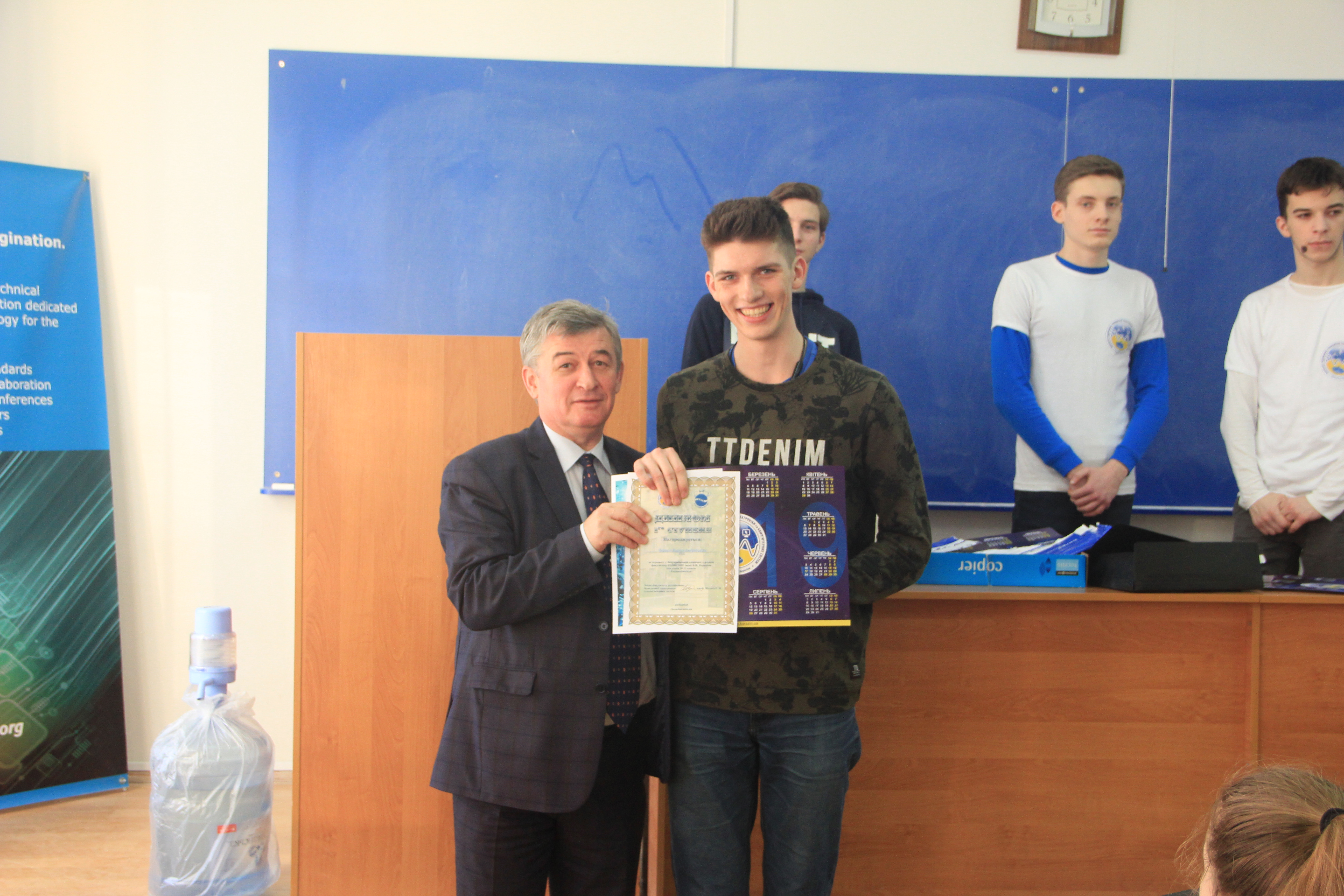 Moreover, all participants received diplomas and certificates from the organizing committee. Pupils who won first place (Gubsky Igor Vyacheslavovich, Kovalevskaya Anna Andreevna, Pervoi Ivan Alekseevich, Chernov Kirill Andreevich) received gift certificates from the club of underwater photography and diving Delta for a free underwater photo session.
Reference: IEEE (Institute of Electrical and Electronics Engineers) – an international organization of electrical engineers and electronics, a world leader in the development of standards for electronics and electrical engineering. Em>
All photos are available bylink